DIO IS PLAYING WITH FIRE!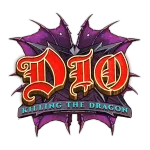 DIO IS PLAYING WITH FIRE!
In the latest addition to our iconic music series, join American heavy-metal band Dio and go toe-to-toe with some unusual foes.
Stand alongside Dio's legendary lead vocalist, Ronnie James Dio, who sits on the throne of a once mighty castle as a dragon circle close by.
In an instant, the dragon dashes for the foreground, setting the surroundings alight with one fiery breath.
Team up with Dio, using the magic of music to conquer this deadly fire-breathing dragon, prowling wild wolves and more.
There is no question about Dio's musical influence. But the question now begs to be answered.
Will Dio defeat the dragon?
Get ready for a fantastical celebration of Dio's legacy in a game full of rock 'n' roll, fun features, and fire-breathing dragons.
The most dangerous of the dragons is Murray, who serves as the Scatter symbol. Catch three Murray symbols and unlock your way into the castle.
Inside the castle, the Free Spins feature will begin. During this feature, you'll have multiple ways to win: Land Sticky Wilds in the Wild One feature, which will remain on the reel for the duration of the Free Spins feature; or land the Special symbol to unlock different doors to the castle.
Behind those doors are three different features:
In the Fallen Angel feature, an additional falling Wild will appear at the top of reel 1; in the Wild Multipliers feature, an additional random multiplier will be added to a Sticky Wild; in the Symbol Upgrade feature, high-paying symbols will be immediately upgraded to the highest-paying symbol as Dio moves along the reel at the top so you can see him progress through his quest.
Wolves prowl around the castle and serve as the Wild symbol. When you catch one of these Wilds in the Lock Up the Wolves feature, a cage will close around it and another open cage will appear in the next reel. Catch more wolves continuously to receive Re-spins. Collect magical orbs along the way to change Wilds to Multiplier Wilds!
Listen to a few of Dio's top tracks on the jukebox throughout, including Don't Talk to Strangers, Evil Eyes, and We Rock. Open the door to the castle for the Free Spins feature and hear Dio's most iconic song, Holy Diver, as you stalk your way through the castle and to your showdown with the dragon!
RONNIE JAMES DIO
Regarded as one of the greatest and most influential heavy-metal artists of all time, Dio's lead vocalist Ronnie James Dio is known for popularising the 'Metal Horns' hand gesture in rock 'n' roll culture. Once recognised for his medieval-themed song lyrics, Dio now wields a sword and a shield as he searches for the dragon.
MURRAY THE MASCOT
Dio's demonic-looking mascot Murray is just as well-known as the band!
THE DRAGON
Big with reptilian skin, sharp horns and evil illuminating eyes this dragon has escaped from captivity inside the castle and flies on a fire-breathing path of destruction.
LIKE THIS? THEN YOU'LL LOVE...
Tired of winning demo money on free games and ready to start playing for real money?
Click to a Casino and win today!
Want to check out the rest of the top online casinos?
At Clicktoacasino.com, we pride ourselves on providing independent reviews of the top online casinos to ensure that the player is put first. We want the player and their gameplay to be our priority. All casinos advertised have been reviewed by our team, or an independent game tester to ensure they are provably fair and will provide the player with the best gambling experience.
This site contains affiliate links, so we may receive a commission if you make a deposit after clicking on one of these links, but please be aware that this has no bearing on our reviews and comparisons. We do our best to review each online casino based on several factors to ensure that your gameplay is safe, fair, and fun.
Online gambling is illegal in some countries and jurisdictions. Because of this is your responsibility to ensure that gambling is legal in your jurisdiction and that the Terms and Conditions, as stated by the online casino, are followed. We are not responsible for any financial losses incurred. If you feel that you may have a gambling problem, please review the 'Responsible Gambling" section of this site for information on how to keep gameplay fun. Please play responsibly.